Li Shangfu has become the China's shortest-serving defence minister ever, ending months of speculation over his status.
The nation's top legislative body removed the US-sanctioned general from his role without explanation, state media reported. Li had been in the post just seven months.
The latest victim of President Xi Jinping's high-profile purges, Li was also stripped of his state councillor title and membership of the government's highest national defence body. No replacement for his role was announced.
Xi has now abruptly removed two newly appointed ministers since embarking on his precedent-defying third term in office last year. In July, Xi stunned the world by removing his handpicked foreign minister Qin Gang without explanation. On Tuesday, Qin was also ousted from his remaining title of state councillor, which entitled him to a seat on the nation's cabinet.
"Stripping Li and Qin of their state titles all but confirms they are being investigated for corruption or other violations of party discipline," said Neil Thomas, a fellow for Chinese politics at the Asia Society Policy Institute's Centre for China Analysis.
While there is no suggestion that Xi – China's most-powerful leader since Mao Zedong – is facing any threat to his authority, the abrupt personnel moves have tainted his government's image of stability. That turmoil comes as the world's second-largest economy tries to woo investors to combat a grinding post-pandemic slowdown.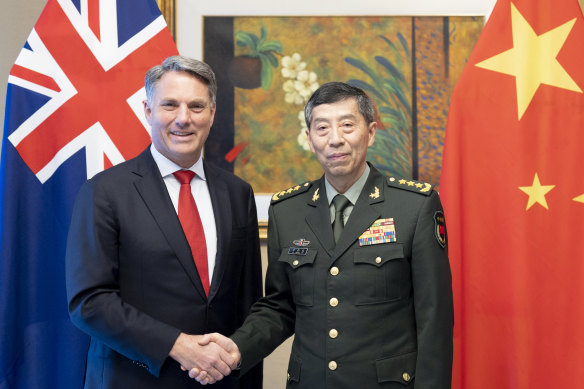 Li's removal could allow for high-level military talks with the US to resume after a suspension of more than a year. China has refused US overtures for Li to speak with American military leaders because of sanctions imposed on him during the Trump administration.
The Chinese defence minister usually opens the Beijing Xiangshan Forum, the nation's answer to Singapore's multilateral Shangri-la Dialogue. The forum will be held from October 29 to 31, potentially providing clues as to who will replace Li.