Loading
Holiday homes in Greece were evacuated on Monday as wildfires spread near Athens, while the UN warned the heatwave could stretch into August.
Firefighters and water-bombing planes and helicopters tended to flames in resort towns outside the capital, where a children's summer camp and seniors centre were evacuated.
Spanish authorities have also warned of the risk of forest fires, with 12 regions under weather warnings on Monday as temperatures neared 44 degrees.
In Cyprus, temperatures are expected to remain above 40 degrees until Thursday.
Italian health officials have ramped up heat warnings, with Rome on track to smash all-time heat records on Tuesday, where temperatures are expected to soar over 40 degrees.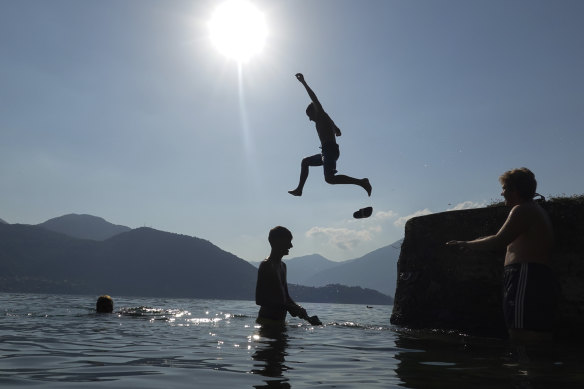 The unyielding dry heat is also stoking fears of fire and drought across the country.
Several monthly heat records were also set on Monday across Spain, Italy, Bosnia and France, the Washington Post reported.
The European Space Agency has warned the highest temperature Europe has ever observed – 48.8 degrees on August 11, 2021 in Sicily – could be surpassed if forecasts continue to rise as expected.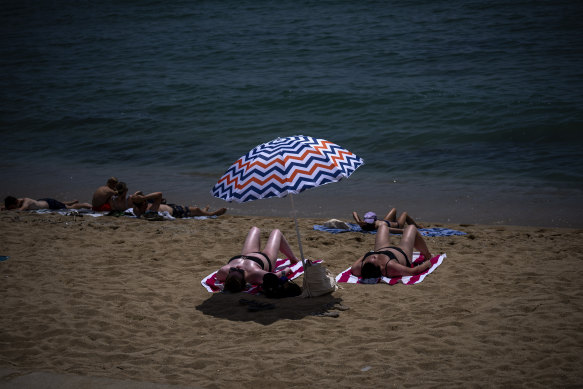 North America
A heat dome has also parked itself over the western US this week, with California's Death Valley desert at 53 degrees claiming the unenviable position of one of the hottest places on earth in the past 90 years.
Along with record-breaking temperatures in the west and south, the country's north-east experienced flash flooding.
Authorities in Pennsylvania were searching for two missing children whose family's car was swept away in flash flooding.
The state of Vermont was also flooded after up to two months' worth of rain fell in a few days.
For a 19th consecutive day, the city of Phoenix in Arizona saw temperatures hit 43.3 degrees or more, with Monday's overnight low stagnant at a sweltering 35 degrees.
Other parts of the country are being choked by severe air pollution from Canadian wildfires.
Meteorologists at AccuWeather forecast high temperatures in Texas' biggest city Houston would hit at least 37.8 degrees every day from July 17-21, the Reuters news agency reported.
Loading
The southern United States has been under a heat dome for much of the 2023 summer, with temperature records broken from California to Florida.
Experts say it is the high pressure in the southwest that also prevents cooling rain and clouds from bringing relief. Phoenix, for example, has not had substantial rainfall since March.
"Unfortunately, it is a harbinger of things to come given that the most reliable projected impacts of climate change are those that are directly related to the increase in global temperatures," Katharine Jacobs, from the University of Arizona, told the Washington Post.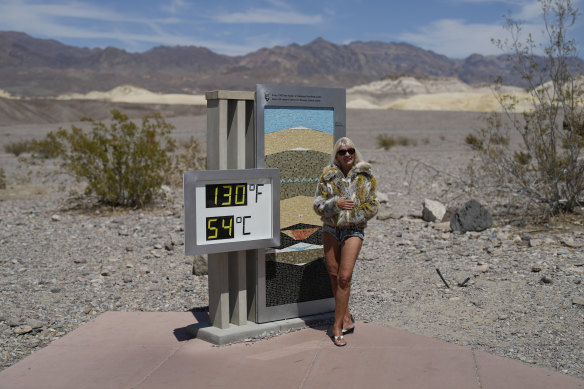 Large swathes of the US midwest and northeast have also been blanketed by smoke from Canada, where nearly 900 wildfires are burning, triggering air quality alerts for millions of people.
Asia
More than 40 people have lost their lives and nine remain missing in flooding in South Korea after days of rain caused catastrophic flooding and landslides. Fourteen people trapped by floodwaters in an underpass in the city of Cheongju are among the dead.
The disaster has prompted calls for greater investment in planning and prevention for extreme weather caused by climate change.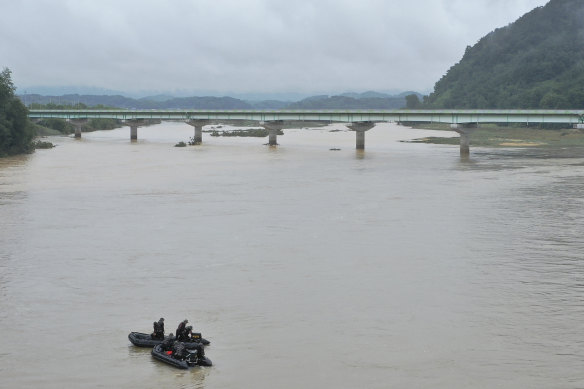 Loading
In Japan, temperatures have soared to nearly 9 degrees above the average in Tokyo, with the government issuing heatstroke warnings to its vulnerable population – one of the oldest in the world.
Maximum temperatures reached 36.2 degrees in the capital on Monday.
The hottest place in the country was Kiryu, a city about two hours north of Tokyo, where the maximum temperature hit 39.7 degrees over the weekend.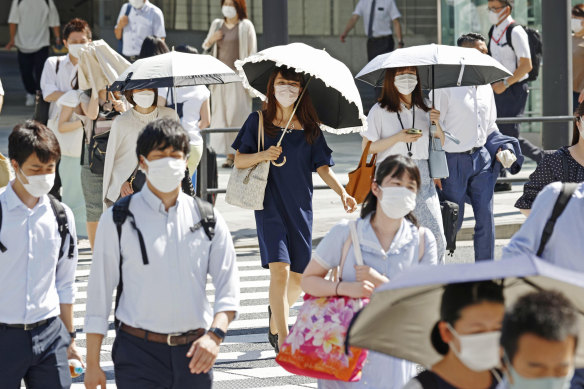 The country's meteorological agency has placed Japan's all-time heat record at 41.1 degrees.
Get the day's breaking news, entertainment ideas and a long read to enjoy. Sign up to receive our Evening Edition newsletter here.