It is the tragic sequel to one of the most confounding murder investigations that had stumped US authorities for more than a decade.
A desperate mother, in a fierce fight for police to take seriously the unsolved death of one daughter, is later savagely murdered by another daughter.
The extraordinary life of Mari Gilbert – who fought to solve the murder of her daughter Shannan, before she was killed at the hands of her third daughter, Sarra – has resurfaced in the aftermath of last week's long-awaited arrest of the alleged Long Island serial killer.
The arrest of New York architect Rex Heuermann marked a major development in the protracted investigation into the violent murders of three women more than a decade after their skeletal remains were discovered on Gilgo Beach in 2011.
All were petite women, aged in their 20s and working as escorts when they disappeared between 2009 and 2010.
Heuermann has been charged with murder after detectives pursuing a new lead say they matched DNA from a pizza he ate to genetic material found on the women's remains.
He was refused bail last week and is being held at Suffolk County Correctional Facility in Riverhead, New York. He has pleaded not guilty to all charges, while his lawyer on Friday told reporters outside the courthouse that he had denied committing the killings.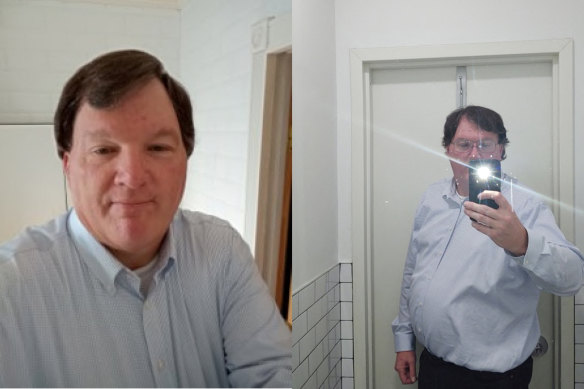 While Heuermann has not been charged with the murder of Shannan Gilbert, then 24, she was among the 11 victims whose remains were found buried near the same beach as the first three bodies, revealing a brutal string of killings that came to be known as the Gilgo Beach murders.
The search for Shannan, also a sex worker and aspiring actor, has been credited for triggering the police investigation that would uncover the remains of other missing sex workers and give weight to the theory that a serial killer had been in the area.
Shannan's story and her mother Mari's ensuing fight for justice were immortalised by the Netflix true crime drama Lost Girls, which highlighted the grieving families as they pleaded with police and media to take the murders of their loved ones seriously.
"I think they look at them like they're throwaway. They don't care," Mari told The New York Times in 2011.
The screen feature by director Liz Garbus is based on American journalist Robert Kolker's 2013 book of the same name, which details Mari's crusade claiming police inaction in pursuing the disappearance of her daughter and other sex workers.
The film also highlights the terrifying final moments of Shannan's life captured in a 20-minute phone call to 911 that she made while seeing a client. It was almost one month before the emergency call was connected to a missing person's report filed by the Gilbert family.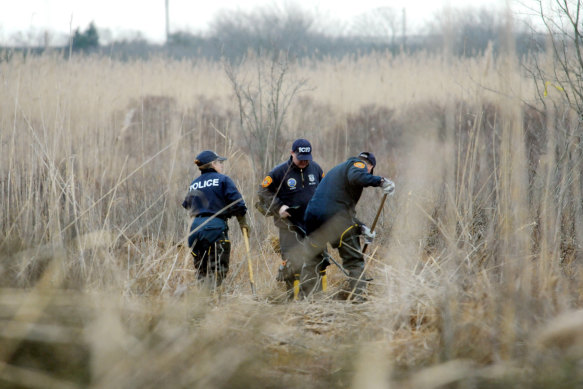 Shannan was one of four daughters to Mari, who all fought alongside their mother to advocate for victims and raise awareness about Shannan's murder. Mari's third daughter, Sarra, suffered from severe mental illness and would eventually succumb to a breakdown, later to be diagnosed with schizophrenia.
Loading
In a 2020 afterword to his book Lost Girls: An Unsolved American Mystery, Kolker detailed Sarra's mental health decline, the many months she spent in and out of hospitals, and the violent tendencies she would display to those around her, in particular her mother, culminating in Mari's 2016 murder.
"On the morning of July 23, 2016, Sarra, after a sleepless night, texted [her sister] to say she was hearing voices again … Unwilling to go back to the hospital, Sarra decided to call Mari, who said she was coming right over," Kolker wrote in an extract republished by The Cut.
Shortly after her mother arrived, Sarra reached for a 15-inch kitchen knife she had concealed under a couch cushion and stabbed Mari multiple times, aiming for her heart, lungs and midsection.
Sarra also used a fire extinguisher to strike her mother in the head multiple times, before spraying it into Mari's mouth.
Loading
"The medical examiner would count 227 different stab wounds on the body, many of them defensive wounds on the hands and arms. Mari's life, transformed by the death of one daughter, had been ended by another," Kolker wrote.
Sarra mounted an insanity defence in future court proceedings, where a jury found her guilty. Prosecutors had argued that the killing of Mari Gilbert was a crime of passion, "quite likely drug-fuelled, against a mother whom Sarra resented for years".
In delivering his sentence, then-County Court judge Donald Williams said he was driven by "an overwhelming desire to protect other people by taking you off the streets for as long as I can".
Sarra is now serving 25 years in state prison.
The investigation into the Gilgo Beach murders remains ongoing.