Season two of FX's "The Bear" saw no shortage of guest stars, and some heavy-hitting ones at that. So, series star Jeremy Allen White already has at least one idea of who he'd like to see in season three: Sam Rockwell.
Throughout this season of the show, now streaming on Hulu, fans were treated to appearances from Olivia Colman, Will Poulter, Sarah Paulson, and even Jamie Lee Curtis, who showed up as Carmy's (White) mother, Donna. So, when we put him on the spot, White was temporarily stumped — but only temporarily.
"Oh, man. Oh, man, it's so hard," he told TheWrap. "You know who I love, and I've always loved so much, is Sam Rockwell, and I feel like he would fit somehow into the world. Like a buddy of Ebon [Moss-Bachrach, who plays Richie], or something. You know, I feel like he would really, I don't know. I feel like there's room for him in the in 'The Bear' universe."
Really, considering the star power that the show brought in this season, that may not be a hard sell. The show brought in actors including Bob Odenkirk and John Mulaney as well, and according to White, he and the cast "were really pinching ourselves when the cast was coming together."
That said, the actor admitted that a small part of him was a bit nervous about getting so many stars into one space. But that was quickly dissipated.
"It's so weird, you know? I think when Chris started putting that cast together for [episode six], I was like, dude, that's a lot of juice. Like, that's a lot of big names, you know, is that going to be distracting?" White explained. "You know, I don't know these people, is this going to be like, a lot of ego stuff? Like, I don't know. And what was amazing is, so quickly, everybody just fell into place. Everybody knew exactly what was necessary from each of their roles. They're very happy to exist in that space."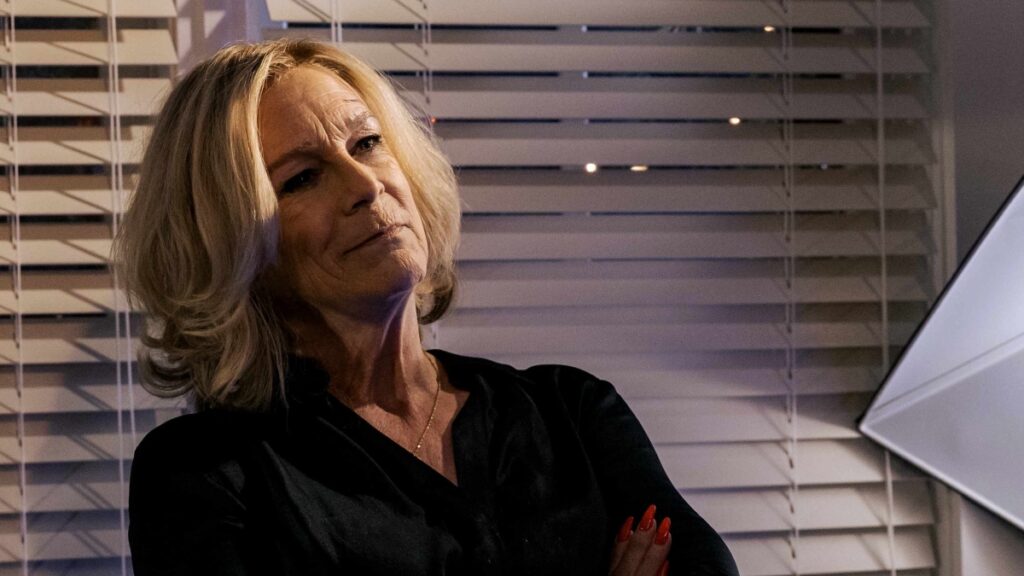 He continued, "And I found that, even in watching the episode, you very quickly — and it's a testament to their performances — you very quickly forgot you're looking at Odenkirk, and Jamie, and they just kind of blend into the environment. And they become a part of the show, and it wasn't distracting."
Of course, the episode White refers to is "Fishes," which serves as a flashback into the lives of the Berzatto family, prior to Mikey's (Jon Bernthal) death. It's the single episode of the season that hits the hour mark, and like much of season one, it's frenetic the whole way through, punctuated by literal kitchen timers going off at random.
But, even in the chaos that induced true anxiety in most viewers, White says it was exceedingly controlled chaos on set.
"In filming it, it's so weird. It's like the rest of the show, it was both intense and the easiest thing in the world," he said. "It was like, everybody showed up knowing what they wanted to do. It's like a puzzle all coming together. And I have to credit, you know, Chris [Storer, "The Bear" creator and showrunner], and Jo [Calo], and our casting director Jeanie [Bacharach], they just know where to put people and they know what's going to work, and it was really magic."
As an added bonus, White's job during that episode was mostly just to sit and watch these stars work, as Carmy seemed almost paralyzed by stress throughout the action itself.
"I mean, just being at that dining room table with all those actors — it's so difficult to get that many talented, very busy actors in one room for a couple of days. And we did it," he said. "And it was just so special. And I just got to watch them! That was like my job, the whole episode, Carmy is really just a witness. And then the audience is then a witness through Carmy. So my job was so easy because I just got to watch these like amazing performers do what they do so well and react to it."
"The Bear" season two is now streaming on Hulu.