A man who found himself at the centre of an internet storm when a dress worn at his wedding "broke the internet" has been charged with attempting to murder his wife.
Keir and Grace Johnston, from the remote island of Colonsay in the Hebrides off the Scottish mainland, hit the headlines in 2015 when a guest at their wedding posted a picture of an outfit, questioning whether it was black and blue or white and gold.
The debate went viral with millions of people across the globe, including Kim Kardashian, Kanye West, Justin Bieber and Taylor Swift, wading in.
Dubbed the "dress that broke the internet", the conundrum saw the couple invited onto a US chat show and given $10,000 for revealing that the dress was actually black and blue.
Allegations of coercive control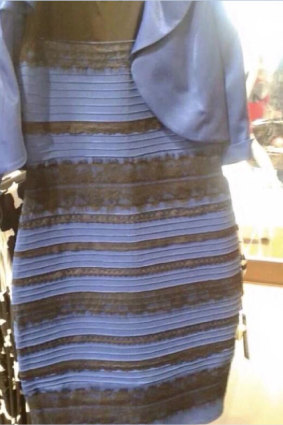 But Johnston has now appeared in court in Glasgow accused of attempting to murder his wife following an alleged lengthy campaign of domestic violence and coercive control.
The 38-year-old is accused of repeatedly assaulting his wife at their home on the remote Inner Hebridean island.
The charges include allegations that between April 2019 and March 2022, he pushed his wife against a wall, shouted at her, throttled her and brandished a knife at her.