Berlin: A presumed lioness is on the loose in Berlin, where residents in some areas were warned to stay indoors as scores of police tried to track the animal down.
Police, who believe the animal is an escaped pet, were first alerted around midnight by two members of the public who recorded mobile phone footage of what appeared to be a wild boar and a lion chasing each other. No boar carcass has been found.
"Even experienced officers had to conclude that it was probably a lioness," a police spokesperson told local broadcaster RBB.
Authorities believe the wild cat could currently be asleep in one of the many lakeland forests in Brandenburg, the state that surrounds Germany's capital.
"We recommend that people shouldn't leave the house to walk and especially not to go jogging in the forest," said Michael Gruber, mayor of Kleinmachnow, a municipality on Berlin's southwestern border, where the animal was first spotted.
An operation to track it down using two helicopters, drones and infrared cameras was expanded in the early hours of Thursday (local time) as a hundred police officers joined forces with hunters and vets.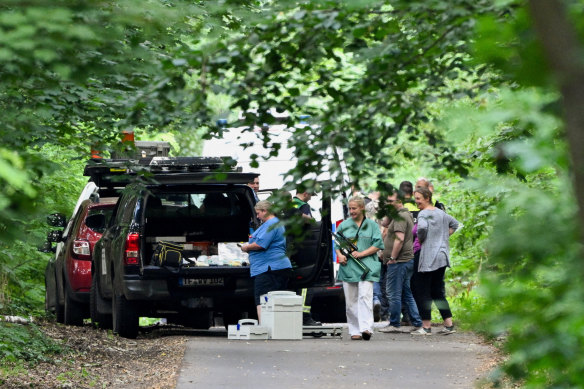 They would aim to tranquilise and capture the animal and only kill her if she posed a danger to people, Gruber said, adding that the search was now concentrated in the municipality's northeastern part.
Since no zoos or circuses have reported a missing lioness, police believe she must be an escaped pet.