Kyiv: Several Russian commanders including the general leading the Kremlin's forces in southern Ukraine have been killed or badly injured in a missile strike on the headquarters of Russia's Black Sea Fleet, Kyiv has claimed.
The head of Ukraine's military intelligence, Lieutenant General Kyrylo Budanov, said the Storm Shadow missile strike on Friday (local time) in Sevastopol was timed to coincide with a meeting of senior Russian military leaders.
Budanov said at least nine soldiers or sailors had been killed and 16 injured. He said that Alexander Romanchuk, a Russian general commanding forces along the key southeastern front line, was "in a very serious condition" following the attack.
"The number of injured regular servicemen who are not employees of the headquarters is still being determined. These are military personnel who are on duty, security, and so on," he said.
Budanov's claim couldn't be independently verified, and he didn't comment on whether Western-made missiles were used in the attack. The Russian Defence Ministry initially said that the strike killed one service member at the Black Sea Fleet headquarters, but later issued a statement that he was missing.
Ukraine said its airforce conducted 12 strikes on the Black Sea Fleet headquarters, targeting areas where personnel, military equipment and weapons were concentrated. It said that two anti-aircraft missile systems and four Russian artillery units were hit.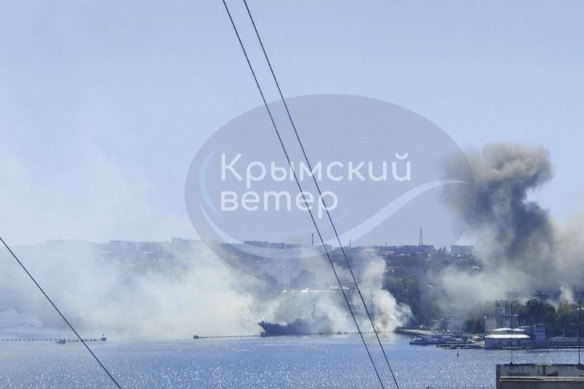 A second attack was launched Saturday morning (local time) on Sevastopol on the occupied Crimean Peninsula, a Russian-installed official said.
Crimea has served as the key hub supporting Russia's full-scale invasion of Ukraine. Sevastopol, the main base of Russia's Black Sea Fleet since the 19th century, has had particular importance for navy operations since the start of the war.