New York: Over the past week, 130 world leaders and more than 50 ministers addressed the annual high-level meeting of the United Nations General Assembly in New York, but fewer than 12 per cent of those to stand at the lectern were women.
"We have to be courageous enough … to call people out, delegation by delegation, when you meet them," UN Deputy Secretary-General Amina Mohammed told reporters after the last country had spoken in the 193-member General Assembly.
"It's clear and abundant in the hall, when you're sitting at the podium and you're looking down, it's true – I'm searching for the women and that has to get better," she added.
Only four countries did not address the six-day meeting – Niger, Myanmar, Afghanistan and Madagascar, diplomats said.
Of the 189 member countries who spoke there were 88 heads of state and 42 heads of government, said senior UN official Movses Abelian.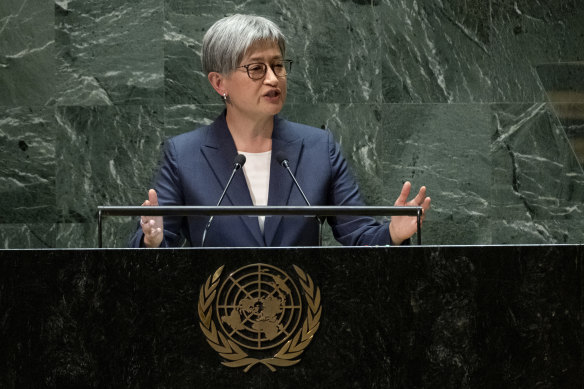 The remaining speakers were made up of deputy leaders and ministers, along with six ambassadors.
Among the speakers were 21 women – six heads of state, four heads of government, one vice president, nine ministers and one vice minister, Abelian told reporters.
They included Australia's own Foreign Minister Penny Wong, United Arab Emirates Minister of State for International Cooperation Reem Ebrahim al-Hashimy and Jamaica's Foreign affairs Minister Kamina Johnson Smith.